When it comes to groupsets, most cyclists tend to stick with the tried-and-true options from the big three brands: Shimano, SRAM, and Campagnolo. These industry giants have built a reputation for delivering top-notch performance and reliability, albeit at a higher price point.
However, a new player enters the scene and creates some buzz. Enter Sensah, a Chinese company that has been making waves in the cycling world with its budget-friendly options that claim to rival the top brands.
What is Sensah Empire Pro?
Sensah is a relatively new brand that emerged in the last decade. Despite...
---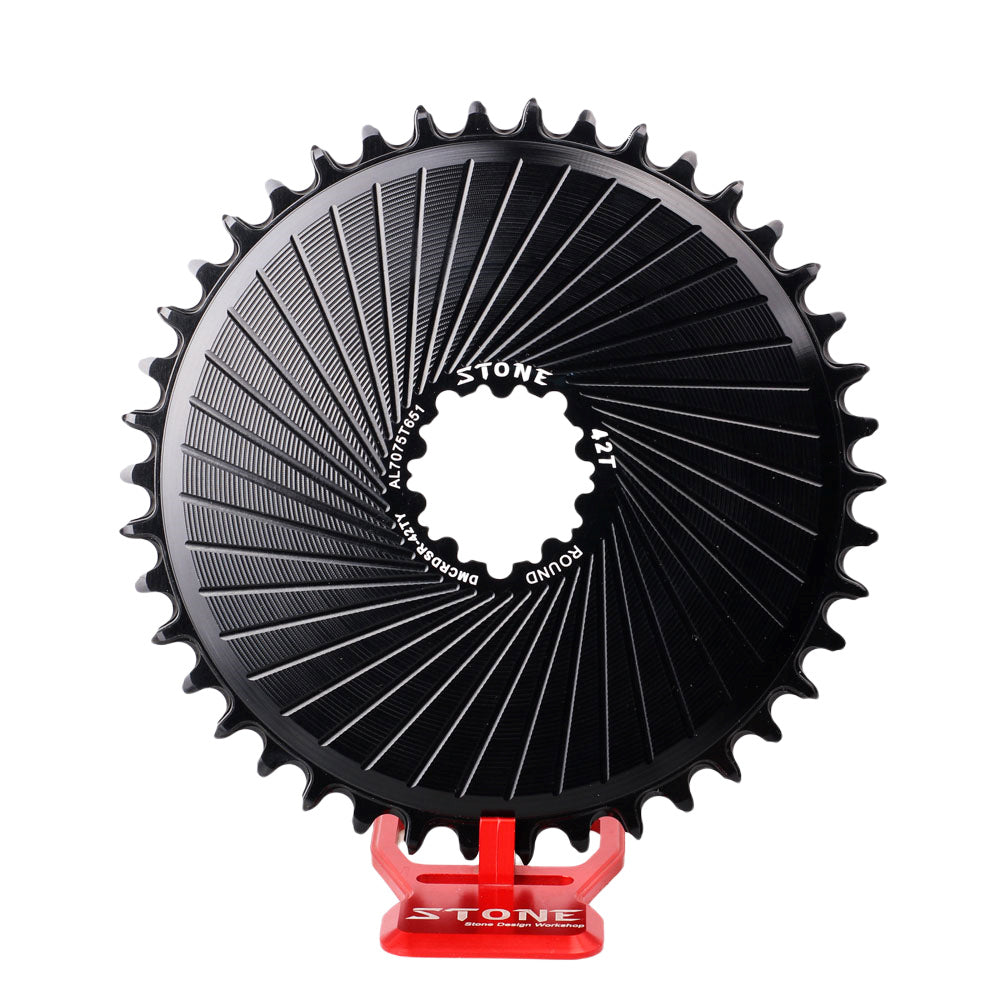 Shop the Best Value Chainrings for Unbeatable Quality
Look no further than Stone Chainrings! Atelier Olympia represents a line of chainrings that offer exceptional value for the price. Made with aerospace-grade aluminum, these chainrings are not only durable but also lightweight, ensuring a smooth and efficient ride.
Why should you choose Stone Chainrings?
When it comes to cycling components, quality is essentials. Stone Chainrings are crafted with CNC machining precision, guaranteeing great performance. The use of aerospace-grade aluminum sets these chainrings apart from the competition. This high-quality material not only ensures durability but also contributes to their lightweight nature,...
---
The original metallic blue paint had too many rust spots to be left alone so it was stripped and powdercoated in a rich, deep sparkling cherry red with a heavy clearcoat. Of course, the chainguard with tight forming around the frame was also sent to be painted in a matching color. When it came back, we were amazed that it was even the same bike.
---
Understanding the Different Types of Bikes: Which One is Right for You?
Nowadays bikes have multiple variations, purposes, and designs for different terrains and needs. So if you are looking to buy a new Bike and you don't know which type of bike will be the best fit for you, you are in the correct place!
When choosing a bike, you need to consider several factors like your lifestyle, purpose for the bike, needs and budget. At our Bike Shop in Montreal, we focus mainly on Track Bikes, Fixed Gear, Single Speed Bikes, Road Bikes and Gravel Bikes.
In this post, we will...
---
Atelier Olympia is a bike shop in Montreal that provides regular tune-up services to keep your bike in top shape. Our team of experts can improve your bike's performance, safety, and lifespan. We also offer custom-built bikes, frames, components, and accessories. Schedule your bike tune-up today and explore our wide range of cycling products. We are your one-stop-shop for all your cycling needs in Montreal.