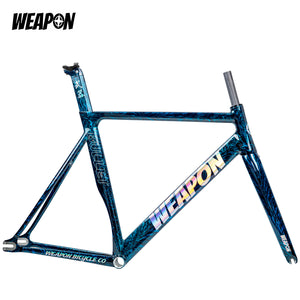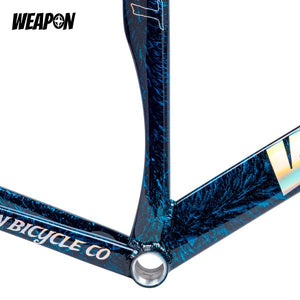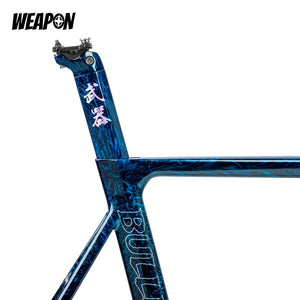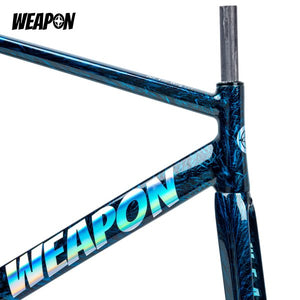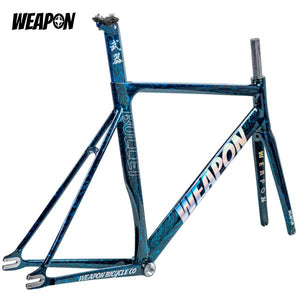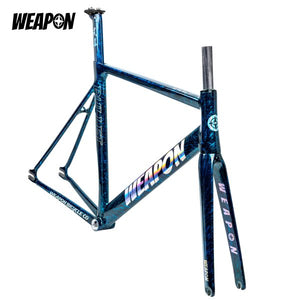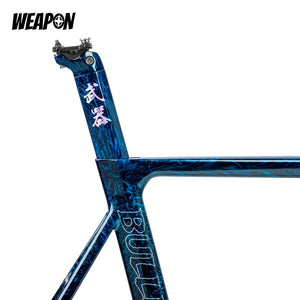 WEAPON BULLET Aero Track Frameset (Marble blue)
Track Frameset | Track Cycling
Designed with track cycling proficiency in mind, the WEAPON BULLET Aero Track is engineered to provide extraordinary performance abilities in the most challenging racing conditions, this frameset empowers you to reach new heights of speed and performance.
Advanced Features for Superior Performance
Experience the power of the WEAPON BULLET Aero Track Frameset with its cutting-edge features:
Aluminum T6061 tubing: Crafted from high-grade alloy, our frameset offers exceptional lightness while ensuring optimal strength, durability, and stiffness. 

Striking color design: Eye-catching Marble Blue, enhanced with a reflective laser finish. 

Aero carbon fork:  The aero carbon fork enhances aerodynamics, allowing you to slice through the air with ease and precision.

Aero Seatpost: Designed with a focus on lightweight construction, strength, and aesthetics, our Aero Seatpost delivers an unbeatable combination of performance and style.

Tapered Headtube/Fork TR56 Aero: Stability and responsiveness are paramount in track racing. With the updated tapered headtube, you can fearlessly maneuver your bike around corners, confident in its stiffness and control.

Retuned fixed-gear crit-specific track geometry: Our meticulous engineering approach includes a re-tuned geometry that features a higher bottom bracket, shorter chainstay length, and increased fork rake. This optimization reduces toe overlap and provides a more stable ride quality, perfectly suited for high-speed events like the Red Hook Criterium.
Don't settle for anything less than excellence. Unleash your track potential with the WEAPON BULLET Aero Track Frameset in Marble Red. Elevate your performance and dominate the competition. Order now.