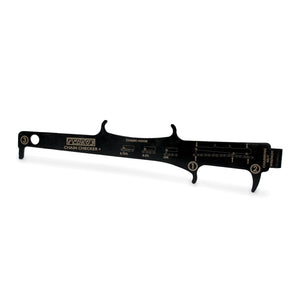 Pedro's Chain Checker Plus II
Precision laser cut design accurately measures 0.5% and 0.75% chain wear.
Three point chain wear tool design properly isolates pin wear from roller wear.
Chain hook tool and chainring nut wrench add functional versatility and value.
Chain wear tool approved by SRAM® for use on EAGLE® 12-speed chains.